The Japanese technique known as "spybaiting" has gained widespread acclaim for its ability to draw strikes from clear-water bass, particularly suspended smallmouths. However, according to veteran pro Chris Zaldain, "it's a well-known fact that you're going to lose a lot of fish on it. No matter what hooks you use, 30 to 40 percent of the fish don't come into the boat. In its place I've started using something similar but different, where nine of 10 come into the boat."
He calls that "something" the "soft spybait."
Simply put, it's a 3- or 4-inch paddle tail swimbait on the back of a small jighead. The head, however, isn't a simple ballhead or other traditional swimbait delivery vehicle. Instead, he employs the Megabass Okashira Screwhead, a lifelike baitfish profile with an asymmetrical propeller directly behind the head. That propeller operates much like the front propeller on a traditional hard spybait, with the added kick of the swimbait's tail flapping rhythmically behind it.
"it's deadly when it's slick, sunny, calm and post-frontal," he said. "The toughest conditions."
He faced challenging conditions heading into the final regular season Elite Series event of 2019 on Lake Tenkiller in Oklahoma, a tournament that was suddenly moved from flooded Fort Gibson. With high water temperatures and stiff winds, he found big smallmouths ultra-shallow, relating to "ugly flat points." While the spybait is traditionally thought of as being exclusively for deeper water, Zaldain believes it's at its best in the middle of the water column. In 20 feet of water, that might be the 10 foot zone. In 16 inches of water, it's less than a foot, and he adjusted accordingly. The result was a runner-up finish, his fourth straight top 10.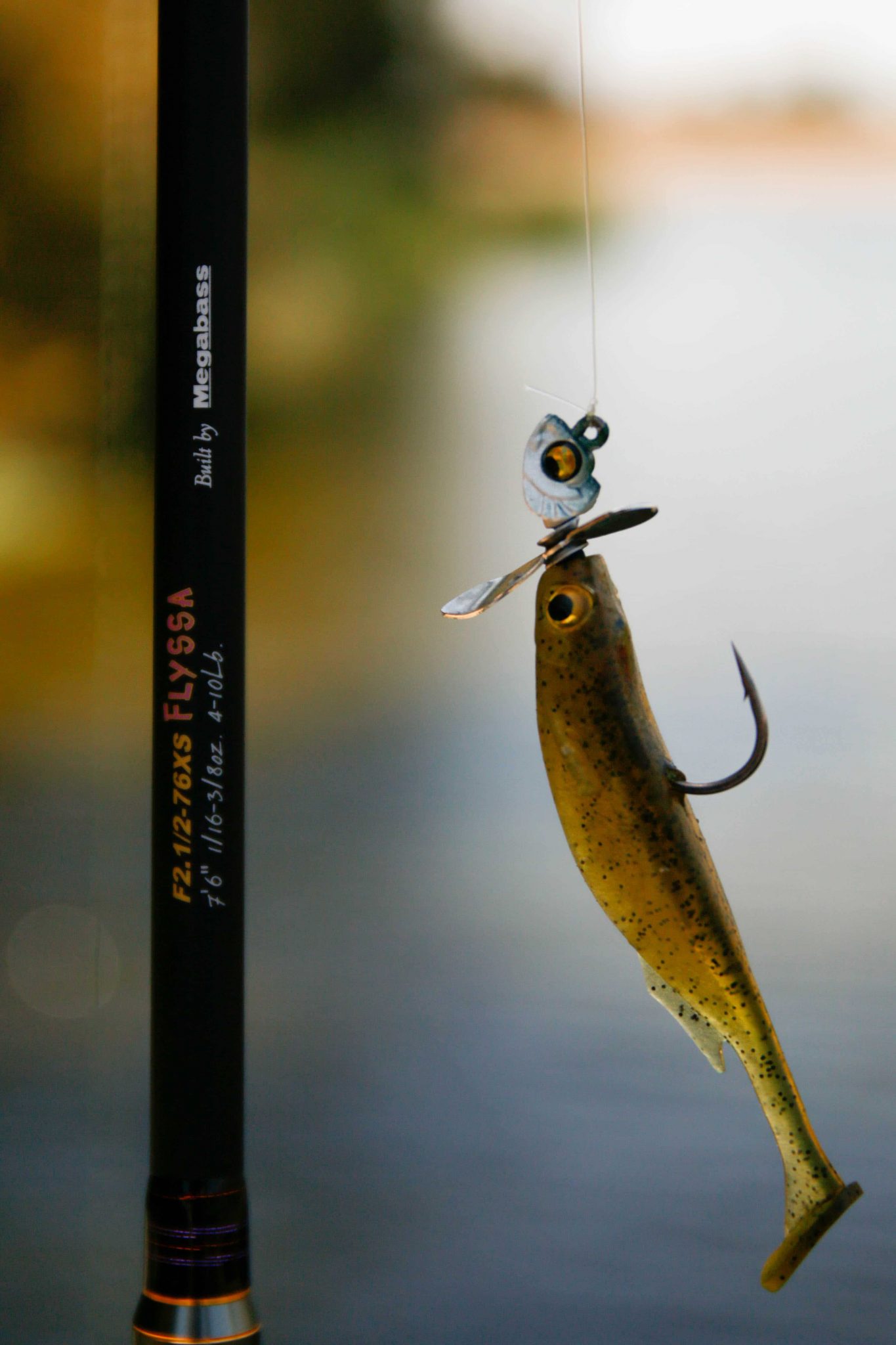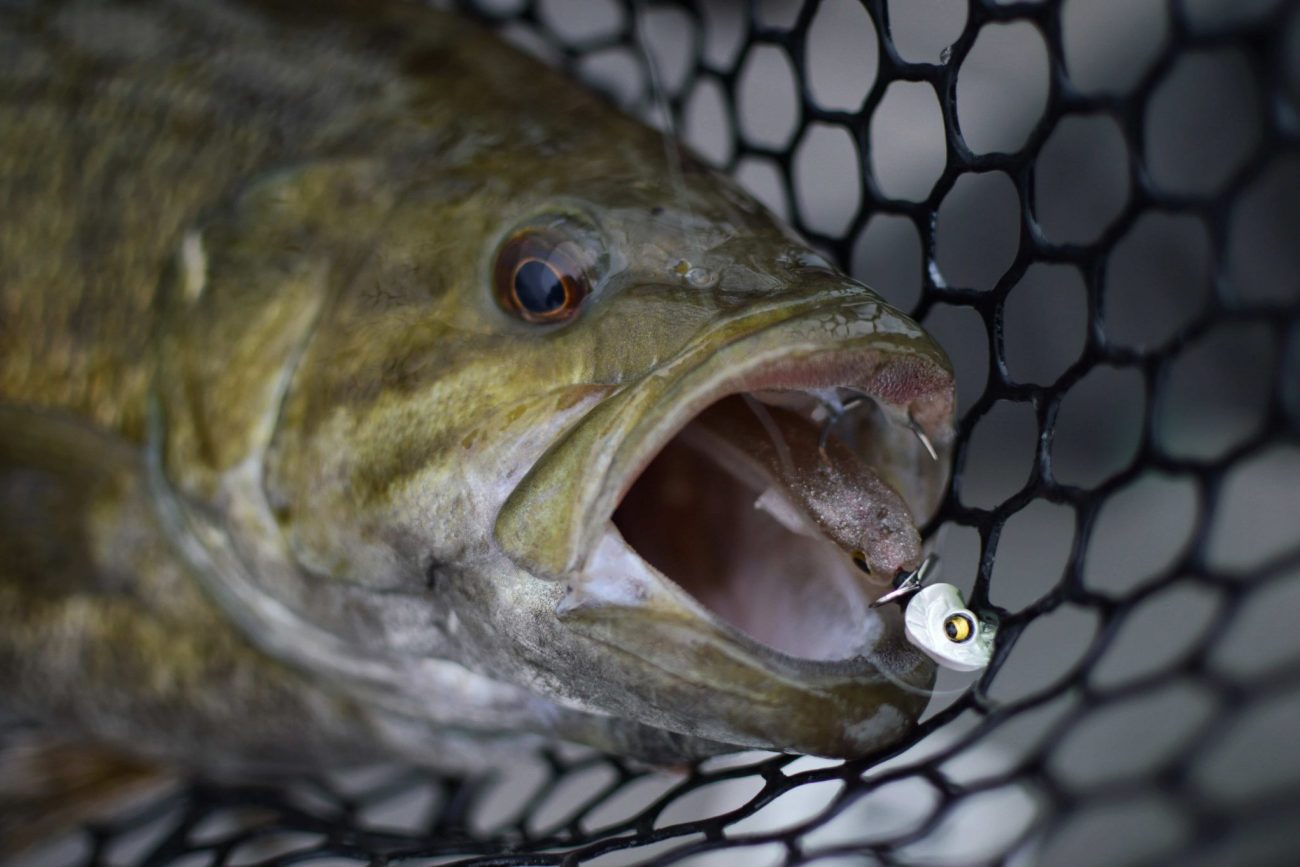 He said that the propeller was a huge part of his success. The shallow water had defined mudlines, and the long blade and short blade created a distinctive flash and vibration that fish could track and eat. Furthermore, it provided lift, which was critical when throwing up into the dirt."It was a perfect scenario for it with that tight bite window of halfway up the water column," he explained. "I could see the bottom the whole time but they wouldn't eat a crankbait grinding the bottom and a topwater fouled in the waves. The blade allowed me to control the depth."
megabass okashira screwhead
The Megabass Okashira Screwhead head comes in 1/16 and 1/8 ounce sizes, and he uses the heavier one most of the time. On venues like Lake St. Clair, where he won't be fishing dirt-shallow, it provides a brisk fall-rate down to the desired depth, and then maintains its target range with a steady retrieve. Slow and steady winding with few or no interruptions or deviations is his standard retrieve.
While traditional spybaits don't work to the best of their abilities on anything other than straight fluorocarbon, Zaldain uses the soft varieties on a braid-to-fluoro setup, noting that the lack of stretch doesn't hamper the action at all. He spools up with 15-pound Seaguar Smackdown braid, with a leader of 8- to 10-pound Tatsu, a combination which allows for longer casts, another advantage over the original. He throws them on a Megabass Destroyer Flyssa spinning rod, a 7'6" fast action purpose-built for finesse swimbaits and deep, light-line presentations that provides maximum distance on the cast and maximum control over a furiously fighting brown bass. A 3000-size reel completes the package.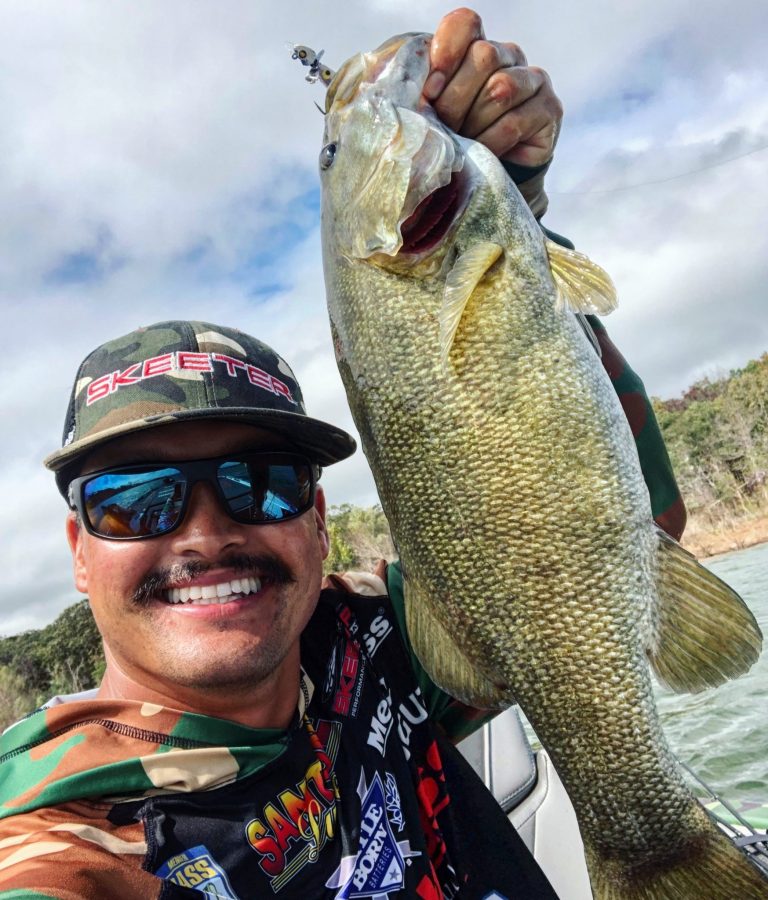 While the blade's vibration provides some help in stained to even muddy water, this is primarily a clear water technique, so Zaldain utilizes a range of baitfish colors to tempt cautious fish. His favorite swimbaits are the Megabass Spark Shad and Hazedong Shad, usually in patterns like Hiuo, Neon Pepper, and Shio Kosho, which have a lot of white. In very clear water, he'll go to more subtle options like Real, Ghost Shad or Moroko. "It's meant to imitate any kind of baitfish – such as shad, herring or emerald shiners – so try to match them as closely as possible."
When the fish are dialed into this presentation Zaldain said that he uses it "like a mini-chatterbait," but the bites are anything but undersized. "The bite at Tenkiller felt like the bites I get on an 8-inch Magdraft."