Spring is a time of great transition in bass fishing
April is a key time in this phase. Throughout many parts of the country, April is the month where most spawning activity occurs. The exception to this would be the southern and northern tier of states. This activity would include those bass looking to build beds, those bedding, or guarding fry immediately after bedding.
When many anglers think of the spawning period, they think of sight fishing with soft plastics. But in bass fishing, not all bass are doing the same thing at the same time. One of the many exceptions to the traditional spawning techniques is squarebill cranking with baits such as the Megabass S-Crank. The squarebill design allows the angler to fish areas that are normally unfishable to normal deep diving crankbaits, in regard to hanging up frequently.
Different Size Crankbaits
The S-Cranks comes in three sizes: the 1.2, the 1.5, and the 2.0. Each of these baits has a specific application. For example, the smaller 1.2 size is better in the fall, when baitfish are typically smaller, and the larger 2.0 size is better in the early pre-spawn when baitfish are larger. For April, when bass are moving shallow searching for bedding areas, the 1.5 size will be most productive in many scenarios.
looking for the right features
The key to throwing squarebill crankbaits for bass is to find the right features in the body of water you are fishing. The best squarebill fishing on any lake in April should contain the following elements:
Stained Water- visibilities of roughly 8-15 inches are best.

Cover- rocks, laydowns, shallow grass or pilings. Squarebills need to deflect off objects to meet their maximum efficiency and productivity.

Incoming Water- heavy rains and a water visibility decrease will move the bass shallow against the bank. This is when a squarebill shines in April.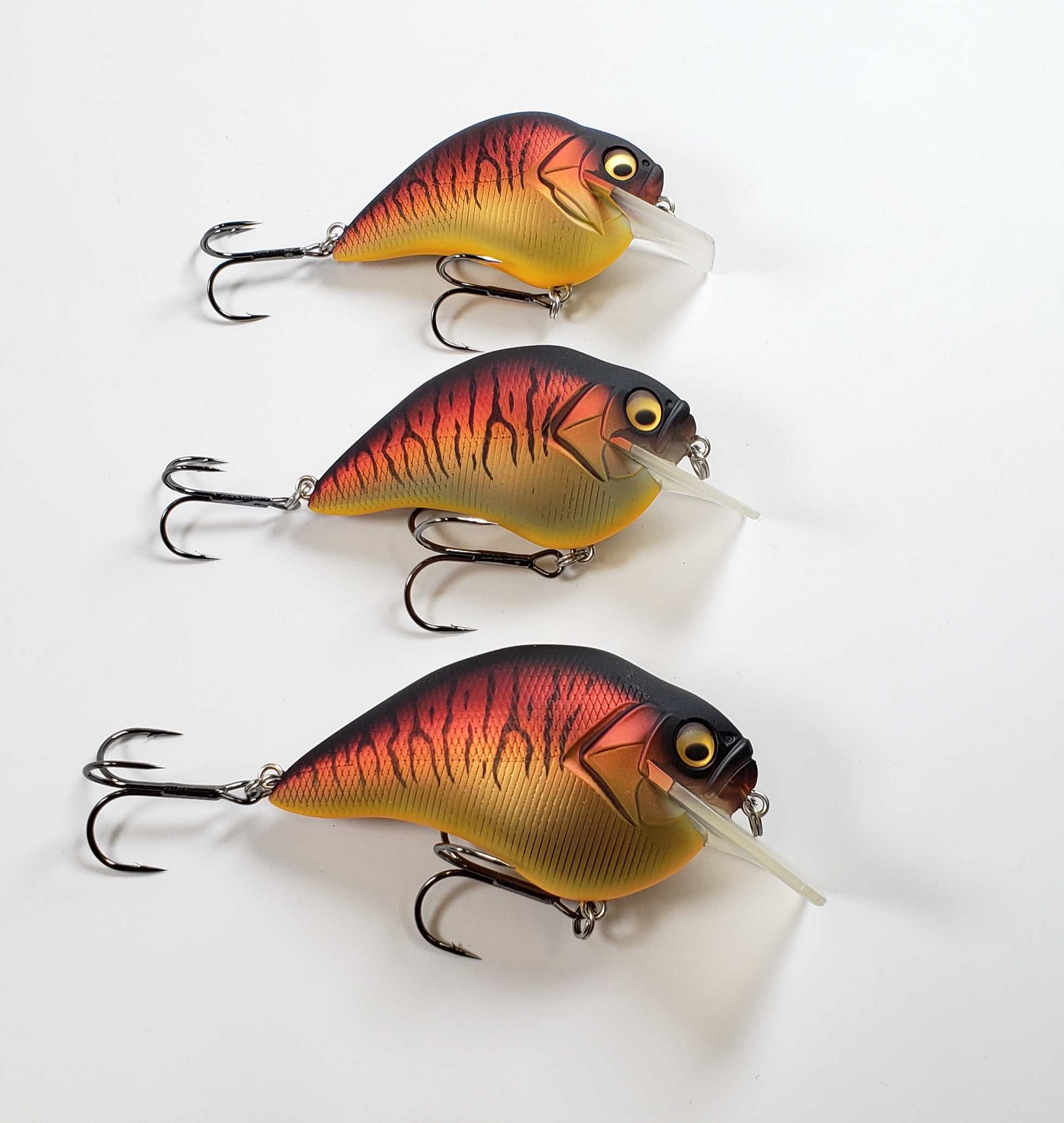 Where to locate your fish
In most man-made lakes, anglers should look to the river arms or upper portions of the creeks where they can find stained water and shallow cover.
Spring squarebill cranking differs from traditional hot water squarebill cranking in terms of cover and retrieves. You will find in summer, fishing wood cover and deflecting the bait off the wood with a fast retrieve will produce the best. In contrast, April squarebill fishing is more rock orientated, with a slower, stop and go retrieve.
Retrieve rate, color and deflection are key factors in generating squarebill strikes in April. Here are a few key points to remember when fishing these baits right now:
Use a medium stop and go retrieve- This will generate the most strikes in 55-65 degree water. As well, it is best to use a monofilament line because you want some stretch when the bass strikes.

Experiment with color- Spring squarebill colors of crawfish/shad and perch are best. Generally, use brighter colors in dirtier water, and more subtle colors in cleaner water. As well, use brighter colors on cloudy/windy days.

Make sure to hit cover- Deflecting off cover generates most squarebill bites. Once the bait hits an object, hesitate briefly then speed up the retrieve like a baitfish fleeing.
checkout this video by wired 2 fish with edwin evers demostrating the S-Crank Crankbait