For anglers raised on reservoirs, natural lakes and free-flowing rivers, tidal fisheries can present a variety of conundrums: Fish can be present on one tide and then disappear on another; crystal-clear areas can muddy and vice versa; and a bite that was red hot can shut off as if someone flipped a switch. Once the basic clues and patterns are unlocked, however, fishing becomes exceptionally predictable. Whether it's the California Delta, the Potomac River or the estuaries of the Gulf of Mexico, savvy river rats can often call their shots – and their spots typically replenish for round two.
But what happens when the tidal variations are extreme? What if there's no water on your good "low tide spot" when it all runs out, or the usual upper reaches of your best "high tide areas" are 100 yards off the bank and the flow is still trickling in?
Megabass pro Randy Blaukat has seen the extremes during the course of his lengthy and successful career on the B.A.S.S. and FLW Tours. He won a Bassmaster Top 150 on the Mobile Delta in 2000, came in second on the Potomac three years earlier, and has learned to roll with the punches and excel on tidewater even though there's no tidal water within hundreds of miles of his Missouri home. He's dealt with extreme flooding and a "super moon" that "kept the tide out longer than it should have….it never came in and stayed low 75 percent of the day." Rather that cursing extreme water conditions, he's consistently utilized them to his advantage as others spun out. Indeed, during perhaps the most notable win of his career – the 1989 Virginia Bassmaster Top 100 on Buggs Island (a reservoir, not a tidal river), he removed his cowling and flooded his boat to work his way through a culvert into an untouched backwater.
Randy Blaukat - Megabass Pro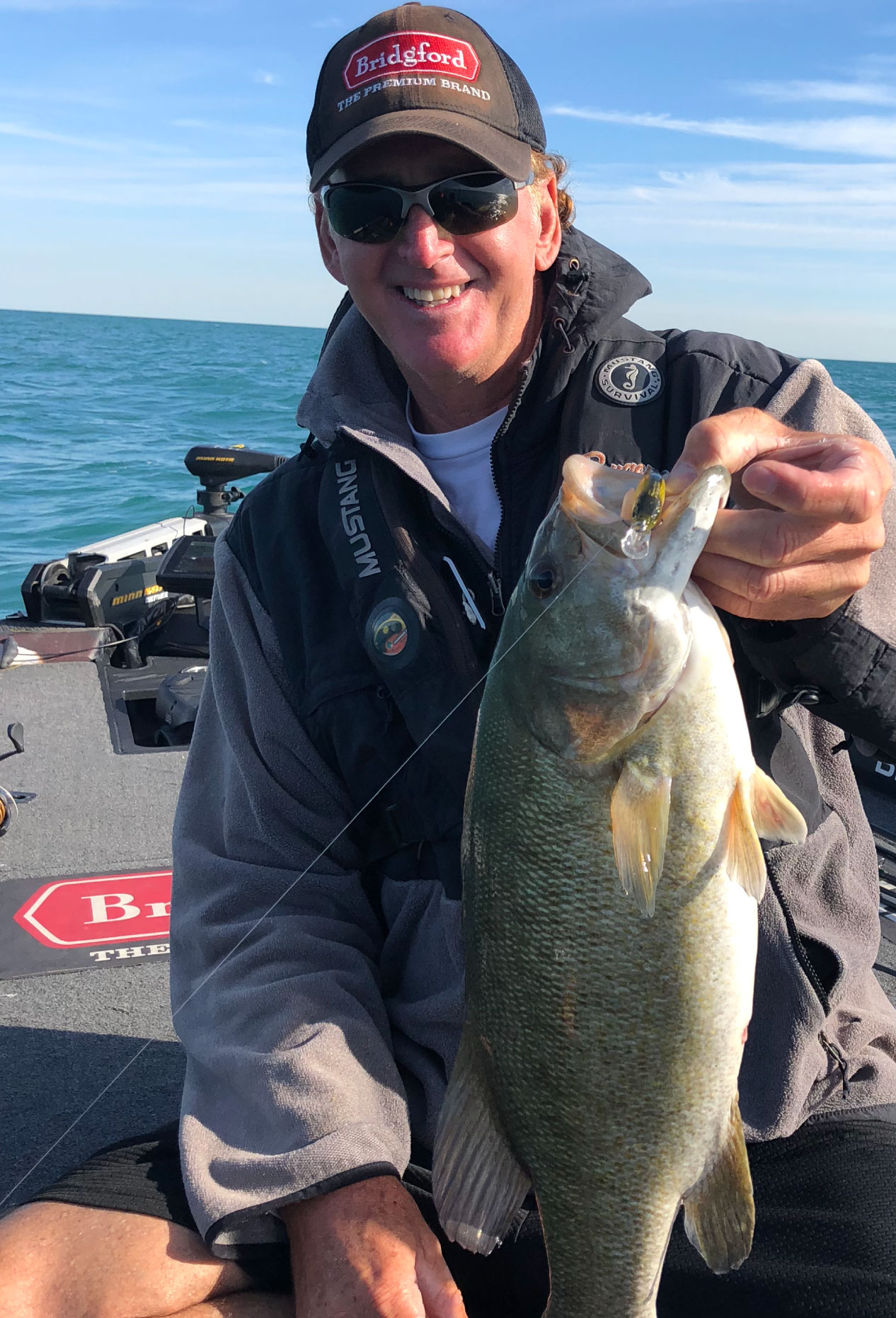 The lesson? Each seemingly negative condition has an upside.
He's applied that on tidal waters under both positive and adverse conditions and even when his areas go dry or the parking lot picnic tables are flooded, he tends to stay put, resisting the urge to "run the tide" looking for more ideal conditions.
"I got my butt kicked early on," he said. "I didn't understand that big tide swing. I tried to run the tide and didn't ever do well. I don't care if it's a 4-foot swing or a 4-inch swing, I try to get into an area and stay there."
Staying doesn't entail one technique and one casting strategy, but rather adjusting as clarity, depth and water movement change. "On the Potomac I stayed on one bank," he recalled. "On low tide I used a shallow running crankbait and jigs on the ends of targets. On high tides, they'd move up into the flooded stuff and I'd use a spinnerbait or a jig. It's all about angles, presentations and being slow and methodical. You can't do well fishing fast."
He's also learned that while focusing on the community holes where there's vegetation, if they exist on a particular fishery, might last for a day or two, but often end up petering out. At that point anglers dialed into the pattern might try to run to other similar community holes and often end up undermining their own game plan. He prefers to "commit to an area and grind it out," although he noted that in thicker grass, an exceptionally high tide might provide access to areas that hadn't been fishable previously.
No matter what happens, though, Blaukat believes that when water levels change to the extreme, the bass "don't swim across the creek." Elite Series pro Chris Zaldain agrees with that notion. He grew up in Northern California, learning his craft on the famed California Delta, and has seen every permutation of oddball tide possible, and has learned to look for them "around a full or new moon."
When the water gets very low, to the point that an area that previously held fish is now dry, he looks for areas nearby where that can't happen.
"I start in the main channel, as close as possible to where they were," he said. "That's where the consistent flow is. I'm looking for places that have consistent water, and then I'm trying to find isolated cover, like a log or a clump of weeds, at the edge of the channel. If you see that beautiful laydown, you know they have nowhere else to go. Isolation is key."
Extremely high water makes the bite tougher, simply because the same number of fish have far more room to spread out.
"We've all dealt with flooded lakes," Zaldain said. As with those, he typically won't focus on flooded forests or fields of reeds where accessibility is limited and fish-holding options are seemingly infinite. Instead, he believes that his best chances lie on "the most desolate, plain Jane looking spots. Then I look for isolated cover again. It could be a laydown or even a picnic table. Think of when Ike won on the Delaware River. It was the same thing, he targeted isolated cover on mud banks."
Extreme tides affect Zaldain's lure choices as they do Blaukat's. When the level is low, and the isolated targets are both limited and obvious, he tends to flip more, soaking soft plastics like the Bottle Shrimp and jigs in clearly-defined ambush areas. When the water is higher, he knows that he has to cover more water so he's more apt to use vibration baits like the Vibration-X Ultra and square bill crankbaits like the S-Crank 1.5 if they're seasonally appropriate. Both pros adjust color choices not only to mimic likely forage, but also changing or affected water clarities.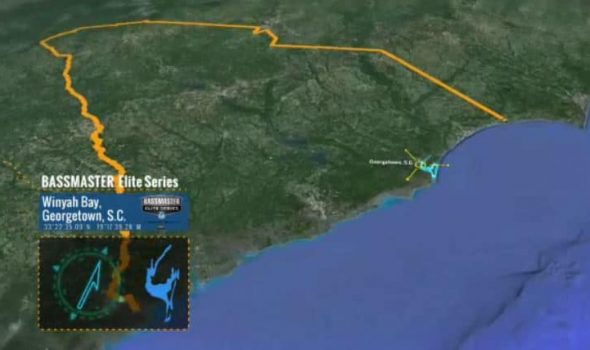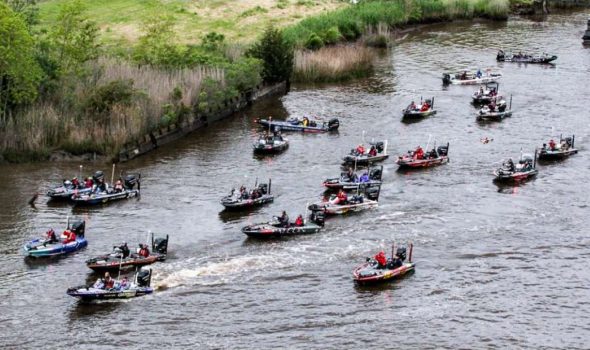 While unusually high or low tides can still provide some modicum of predictability, both pros stressed that the odd circumstances usually affect the attitude of the bass. "It's almost a shock to them," Zaldain said. That sometimes may be especially true where Florida strain bass are involved. After that initial shock, they need to find someplace to get up against to feel comfortable – thus the reliance upon the isolated cover.
Blaukat added that every tidal system has "bad periods" when the fish simply do not bite as well. He tries to stay especially focused on the key feeding windows, and do his damage then, while also "catch[ing] whatever I can and considering it a bonus" when the water is not moving or not at the right level. One of the advantages of camping in a key area is that he can become "super-intimate and aware" of the intricacies of a given area – so when the water is extra-high or extra-low he can anticipate the next stopping points. There's no reason to fear tidal systems, even at their most extreme – the key is to use those changes as a tool and a roadmap rather than a speed bump.